Rocky Mountain Elk  |  Mule Deer  |  Mountain Goat  | Big Horn Sheep  |  Whitetail  |  Cougar  |  Turkey  |  Bobcat  |  Coyote  |  Cougar  |  Black Bear  |  Pheasant  |  Chukar  |  Quail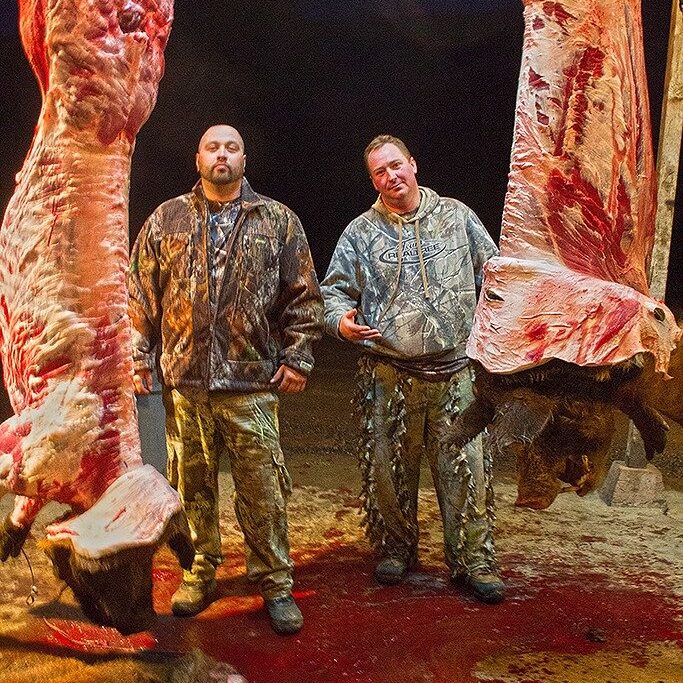 SKINNING FEES (optional)
This includes Gut, Skinning, Quartering and Loading.
$60.00 RAMS  |  $80.00 HOGS  |  $180.00+ for LARGE ANIMAL
---
Pricing subject to change without notice. 
Pricing may only be guaranteed by a contract and 50% deposit, that must be completed within the calendar year.
BOOK A HUNT
Do you know what kind of meat you want on the table? Give us a call and we'll discuss your options and get you scheduled for the adventure of a lifetime!